Preparing for Preschool
The perfect stepping stone to Preschool, Early Preschool features our indicator-based curriculum, Learn as We Grow™, which was specially designed for 30- to 42-month-old children. We help them build the routines and self-help skills that all independent learners need.
In this program, children will discover:
Stimulating classroom environments
Exclusive indicator-based curriculum
Immersive learning experiences
Opportunities to gain independence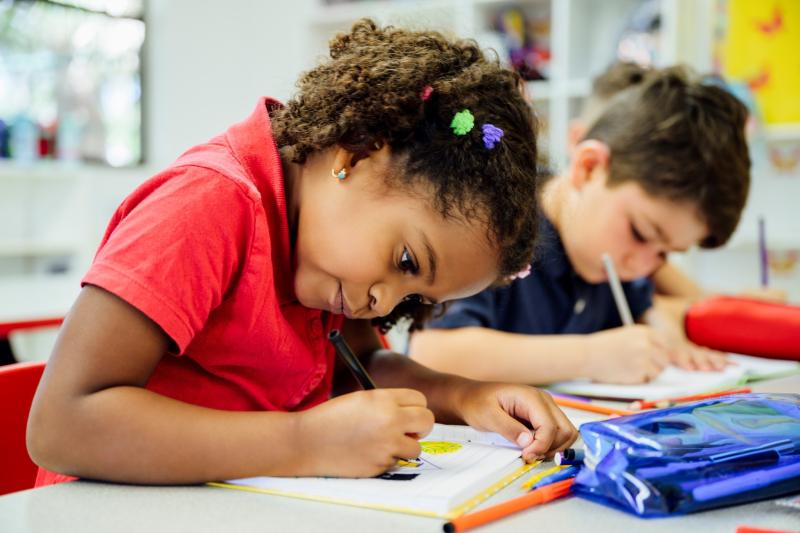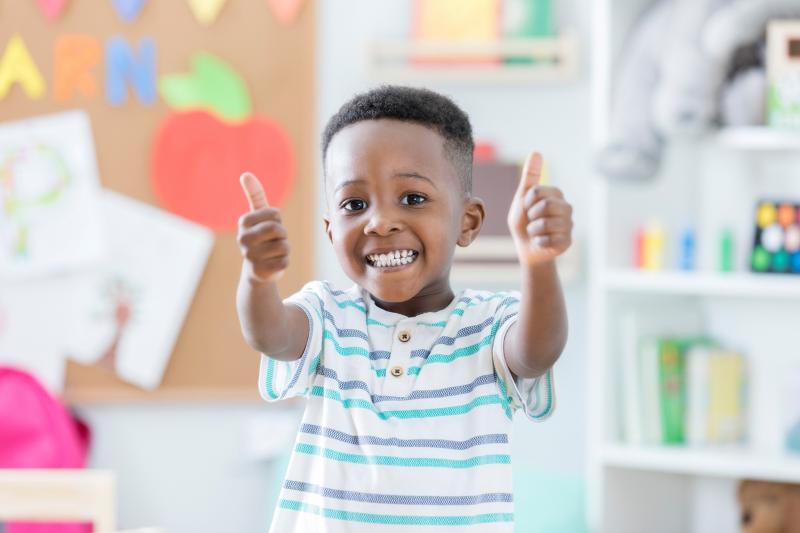 Early Preschool Classroom
In this classroom, children learn to work with others, follow directions, self-regulate, follow routines, and develop self-help skills. Engaging signs show picture schedules to help with understanding routines; "I Can" posters encourage responsibility, while other posters highlight resolution and behavior expectations. The classroom also features six learning areas.
Learning Areas:
Art Center- This center offers the opportunity for children to create and express themselves through free art experiences, plus sensory exploration.

Math & Science Center- Children explore and investigate the world around them, while learning to sort, classify, count, order, measure, and manipulate a variety of materials.

Block Center- Here, children will understand how to use different materials to construct, create, and learn how things fit and work together.

Language Center- This is a quiet space to relax, read books, tell stories, use puppets, and explore writnig materials and concepts.

Music & Movement Center- In this space, children will work on gross motor skills, coordination, and spacial awareness, while using their energy in a positive way.

Pretend Center- In this area, children will use their imaginations to play different roles and relate to real-life experiences, while pretending and working together.
Tuesday
9:00 AM - 5:00 PM
Wednesday
6:00 AM - 6:00 PM
Thursday
6:00 AM - 6:00 PM