Ones Care and Education
Energy and excitement are a natural part of growth and learning. We channel that energy into positive learning experiences, giving our little ones room to move and explore. We go beyond daycare to provide nurturing guidance as they develop physical skills and master emerging milestones.
In this program, children are provided with:
Stimulating classroom environments
Exclusive milestone-based curriculum
Immersive learning experiences
Educational toys and activities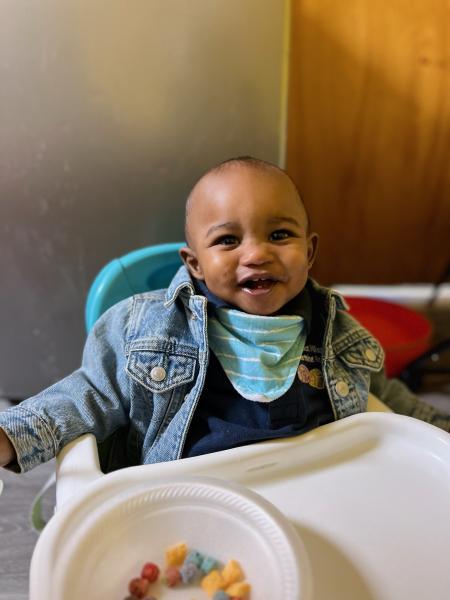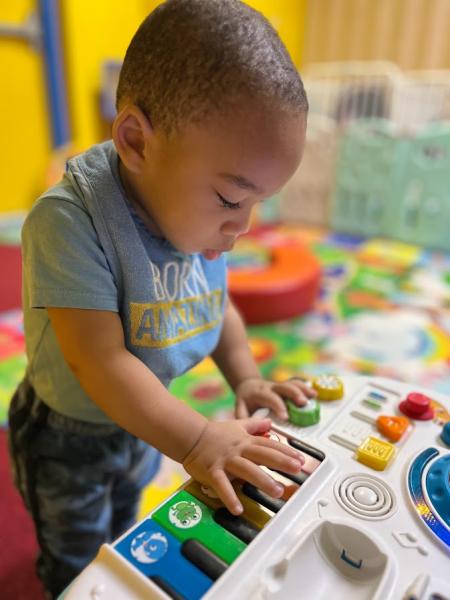 One-Year Old Classroom
As children become more mobile, this classroom offers exciting opportunities for exploration and discovery, through a variety of learning experiences.
Centers:
Movement Center- Using muscle and bodies to stretch, climb, jump, crawl and walk; develop fine and gross motor skills, balance, and coordination.

"My Space"- A safe, quiet place in the classroom for children to relax by themselves and spend some quality alone time, as needed.

Language Center- Reading books, telling and acting out stories, and conversing with trusted adults to develop language skills.

Pretend Center- Engaging in make-believe play helps children develop critical-thinking skills, body awareness, and an ability to make sense of the world.

Art & Sensory Center- Sensory exploration (with different materials and textures) and creative expression (painting, drawing, etc.).

Blocks & Manipulatives Center- Early science concepts (such as movement and balance) are explored through blocks, puzzles, and building materials.
Tuesday
9:00 AM - 5:00 PM
Wednesday
6:00 AM - 6:00 PM
Thursday
6:00 AM - 6:00 PM